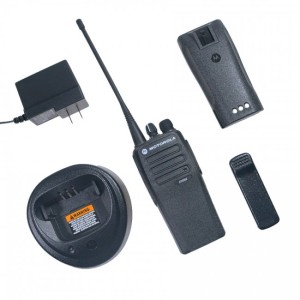 We are asked many questions centered around Motorola CP200D Programming. The following questions should be answered in this article:
How to find my Motorola CP200 frequencies?
How to program a CP200 radio?
How to reprogram a Motorola Radius cp200?
How to program a CP200D radio?
First, there is no visual way to identify the frequencies programmed into an existing CP200 without using some type of external equipment to read the radio. A CP200D can be read using programming cables and software or with equipment such as a "Frequency Counter". Below are a few options when considering the programming a Motorola CP200D.