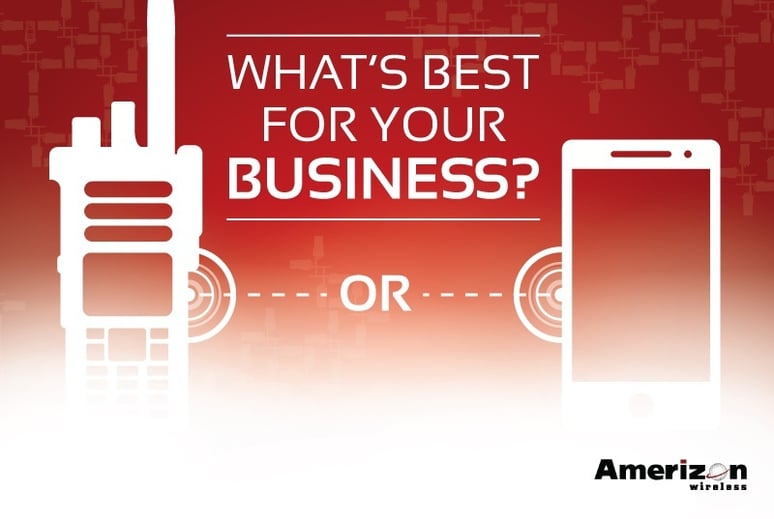 For a variety of industries today, two-way radios can be a more beneficial communication solution than cell phones. Depending on your business's particular needs, two-way radios can have many advantages, including increased overall productivity of your staff. Here are 8 factors to help you decide if two-way radios are the best fit for your workplace.
Instant Notification Of Problems
With two-way radio technology, professionals can stay ahead of challenges that come their way, like a machinery malfunction on a plant floor. Two-way radios provide for instant notification of critical issues that arise, with simple push-to-talk functionality. There is no delay in having to dial a number and wait while it rings. This leads to better maintenance coordination, safety and many other scenarios where instant communications are needed.
Easier Group Communication
The one-to-many functionality of two-way radios makes it easier for a group of people to constantly stay connected. This ability to facilitate group-wide conversation improves safety, collaboration, and it decreases resolution time. It enables construction workers to easily track down necessary parts and tools, for example. It is also especially critical in emergency situations like a lockdown at an elementary school.
Durability
Certain two-way radios are built to withstand very harsh environmental conditions. Rain, snow, and dust do nothing to stand in the way of these rugged radios, whereas a cell phone can be broken by simply dropping it. The durability of wireless radios means a decreased risk of damage resulting in fewer workflow disruptions. In addition, broken cell phone replacement costs are avoided - a cost that adds up quickly.
Long Battery Life
Business-critical communications require long-lasting battery performance. VDC Research shows that 65% of mobile phone users reported their cell phone batteries "frequently or occasionally" don't last through their full shift. On the contrary, two-way radio batteries continue to operate for 10 to 12 hours.
SEE ALSO: 8 THINGS YOU MIGHT NOT KNOW TWO-WAY RADIOS COULD DO
Reduced Background Noise
In loud environments such as a factory, communication devices need to be able to suppress noise. On a majority of mobile phones however, high-volume background noise can be very overpowering. The enhanced voice quality that two-way radios provide ensures that a clear voice can always be heard.
No Monthly Fees
Two-way radios are the most cost-effective solution for the kind of communication they offer. They don't require ongoing monthly service fees like cell phones, you can't go over your minutes limit and incur extra charges, and they don't use data. In addition, you never have to pay charges for roaming. Radios don't require a network; the airwaves they operate on are free.
Better Network Security
Because they operate without a network, two-way radios offer enhanced security. This makes private conversations possible for industries that need it. On the contrary, mobile phones use public networks that are more susceptible to security threats, so highly confidential information is at risk to being intercepted.
Helpful Features
There are many additional features that add to the value of two-way radios. Certain radios can issue work order tickets to a maintenance crew, for example. Others can receive an alert in case of a mishap on the manufacturing floor. Radios with Indoor Positioning System (IPS) functionality can even locate the exact position of an employee.
With each of these benefits comes improved communication and increased worker productivity. Still not sure whether or not your specific business would benefit from two-way radios? VDC Research's white paper, "Business-Critical Communications: Benefits of Selecting Two-Way Radios over Cell Phones," provides further insights.