---
Amerizon Wireless has two exciting news items to communicate.
First, Amerizon Wireless recently purchased a 22,500 square foot building in Fayetteville, NC. We are in the process of relocating our Ireland Drive Administrative staff and the sales team to our new home located at 4424 Bragg Boulevard (at the intersection of Skibo Road across from Crown Ford). This new facility will give our Fayetteville division much needed room for growth. We will continue to operate our Fayetteville service division at our current location, 1211 Ireland Drive Suite 1, until we complete the up-fitting of the new building with a state of the art installation bay. We expect this project to take approximately 4 to 5 months. We will let our Fayetteville regional service customers know well in advance before you will need to start coming to 4424 Bragg Boulevard, and we wanted to let you know ahead of time about this exciting news.
Now for the second part of our news;
This new location is also home to Karaman Communications, Inc. Some of you in the Fayetteville region may already be familiar with Karaman Communications. Mike Karaman started the business as The Phone Network back in 1987, and renamed it Karaman Communications in 2009. Mike has done a great job over the years building a local brand, offering state of the art telephone systems, as well as offering cabling solutions for projects in and around the Fayetteville/Sandhills, NC region. Since 2003 Karaman Communications has provided IT support and that division has grown extensively. Mike and I have been great friends over the years, and he was looking for a business succession plan for Karaman Communications. So, on Oct. 6, 2015 I purchased Karaman Communications, Inc from Mike! Mike continues to be active in the company and all of the current employees have been retained.
Although the companies (Amerizon Wireless and Karaman Communications) will continue to operate separately, Mike and I believe there is value to our customers in being able to consolidate your communication solutions under providers that are collectively owned and work well together to solve your needs be it wireless or wired. This acquisition will enable Amerizon Wireless to offer VOIP as well as traditional telephone system solutions and IT Managed Services.
Although this acquisition was in the Fayetteville, NC region, the types of technology offered are not limited to a fixed geography. This means that Amerizon Wireless can offer VOIP telephone systems and IT managed service solutions to ALL of our customers, anywhere!
If you have a current need regarding any type of business technology, Amerizon Wireless can help solve this problem with the help of our sister company, Karaman Communications. Over the next several months, we will be talking more and more about the new products and service offerings available to you. More to come!
We wish you a very blessed Christmas and a Happy New Year!
Sincerely,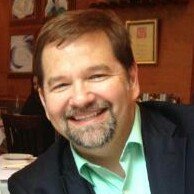 President & Owner - Amerizon Wireless & Karaman Communications
---