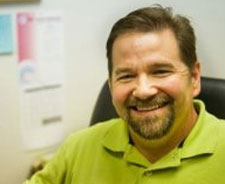 Amerizon Wireless, a 3rd generation family company headquartered in Fayetteville NC, has announced the acquisition of four locations in Eastern North Carolina. This marks another milestone for the company that had humble beginnings and is now the largest Authorized Motorola Solutions Dealer in North Carolina, South Carolina, and the sixth largest dealer in the US. The four locations previously owned by Radio One, a 24-year-old communications company, began operating as Amerizon Wireless of Garner, Greenville, Jacksonville, and Tarboro on January 1, 2014.

As a result of the company's rapid growth, Amerizon is looking for individuals who hold the same values, have experience in the communications industry and have the same "attention to detail" ideals like its newest Market Manager, Kevin Wallace. Wallace served as the Director of Administrative Operations for the Pitt County Sheriff's Office and CEO of Wallace Telecommunications for 25 years giving him existing knowledge and experience in this industry. Knowledge and experience are both important factors in many job openings that are still available at Amerizon.

"Amerizon has a long tradition of excellent customer service and integrity for its North Carolina customers," said Amerizon Wireless President Marty Cayton. "As we expand our territory we maintain these core values. We are joining our expertise and technology with these new locations and their relationships, to even better serve our new customers in Eastern NC."

Already maintaining three Motorola Solutions Elite sales and service centers in North Carolina, Amerizon plans on utilizing the newly acquired locations in support of their ongoing tradition of excellence in the communications field. Specializing in mission critical communications such as Two-Way Radios and Wireless Networking, all of the NC locations are Motorola Solutions Elite Service Centers and must be staffed with highly-trained salespeople, electronics technicians and installers to maintain high standards while serving new and pre-existing customers.

As Amerizon continues to serve the needs of customers all over the world, hire new employees into the Amerizon Family, and grow with the fast-paced communications industry, they maintain that the Amerizon Team is now better equipped, stronger than ever and ready to serve the needs of its customers worldwide.

Amerizon has posted more information about the new locations and jobs on their website. This can be found athttp://www.amerizonwireless.com/about-us.