"Award recognizes Elite Platinum Partner for outstanding performance"
Amerizon Wireless, a leader in wireless communication solutions, today announced it has been named a Motorola Solutions' Empower Circle winner for 2013. This prestigious honor recognizes select Motorola channel partners and distributors for outstanding performance.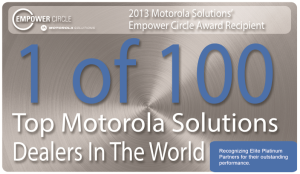 A Motorola Elite Platinum Partner, Amerizon Wireless was one of only 100 companies around the globe selected for Empower Circle recognition. Empower Circle honorees successfully achieved a key performance benchmark in 2013, such as the highest percentage revenue growth over plan, the greatest year-over-year revenue growth or the highest percentage growth within a peer group. Winners also met one or more objective goals, including effective inventory management, successful solutions integration or close collaboration with Motorola.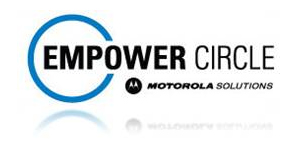 Global Channels, Motorola Solutions - Juliann Larimer, vice president,
"The Motorola Solutions' Empower Circle awards are an opportunity to recognize the best work that our channel partners deliver to customers and each other. Hailing from every part of the globe and every market that we serve, Empower Circle winners share an exceptional ability to understand customers' needs, build relationships and deliver top-quality solutions."
Marty Cayton, President, Amerizon Wireless
"Amerizon Wireless is humbled once again to receive this award from Motorola Solutions. Our team works very hard to meet needs and solve problems every day. Winning the Empower Circle Award again this year exemplifies Amerizon Wireless' commitment to our customers, our teammates and to Motorola."